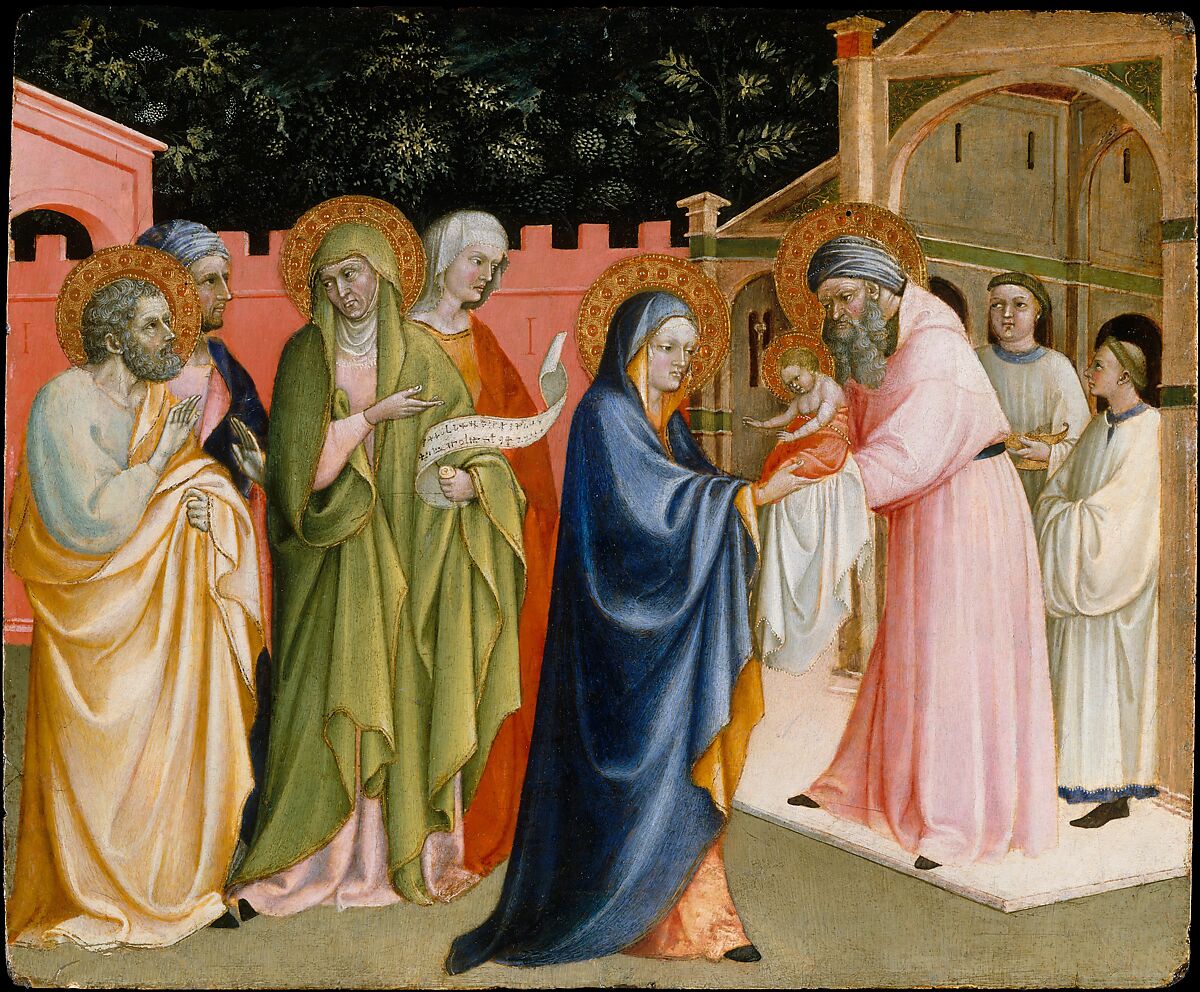 From all eternity, O Jesus Christ, 
    you have been our Lord and our God; so did the Father will it.  
Yet in this, the last of all periods of time, you also had your birth; 
    you were born of a virgin, 
    of one that had no knowledge of any man.  
To redeem us from the Law, you submitted to the Law.  
Your purpose was to free us from slavery 
    to which our corruption had reduced us 
    and to confer upon us the rank of sons.
This is the day when you were carried to the temple 
    and the aged Simeon took you in his arms 
    and asked leave to go in peace.  
'My own eyes have seen', he said, 'your grace and your saving power.'
Deliver us, now, Lord, from all that is vain;
    fulfill your promise and free us from sin and shame;
    fill our hearts with your holy Spirit and enable us to say:
'Abba, Father.'
__________________________
Simeon took him in his arms and praised God, saying:
"Sovereign Lord, as you have promised,
    you may now dismiss your servant in peace.
For my eyes have seen your salvation,
     which you have prepared in the sight of all nations:
 a light for revelation to the Gentiles,
    and the glory of your people Israel."